Basketball News
Lane alum Zach Kirschbaum named Chicagoland Collegiate Athletic Conference Player of the Year
Zach Kirschbaum played for Lane during the 2013-14 season earning South Region 2nd team All-Star and Defensive Player of the Year honors.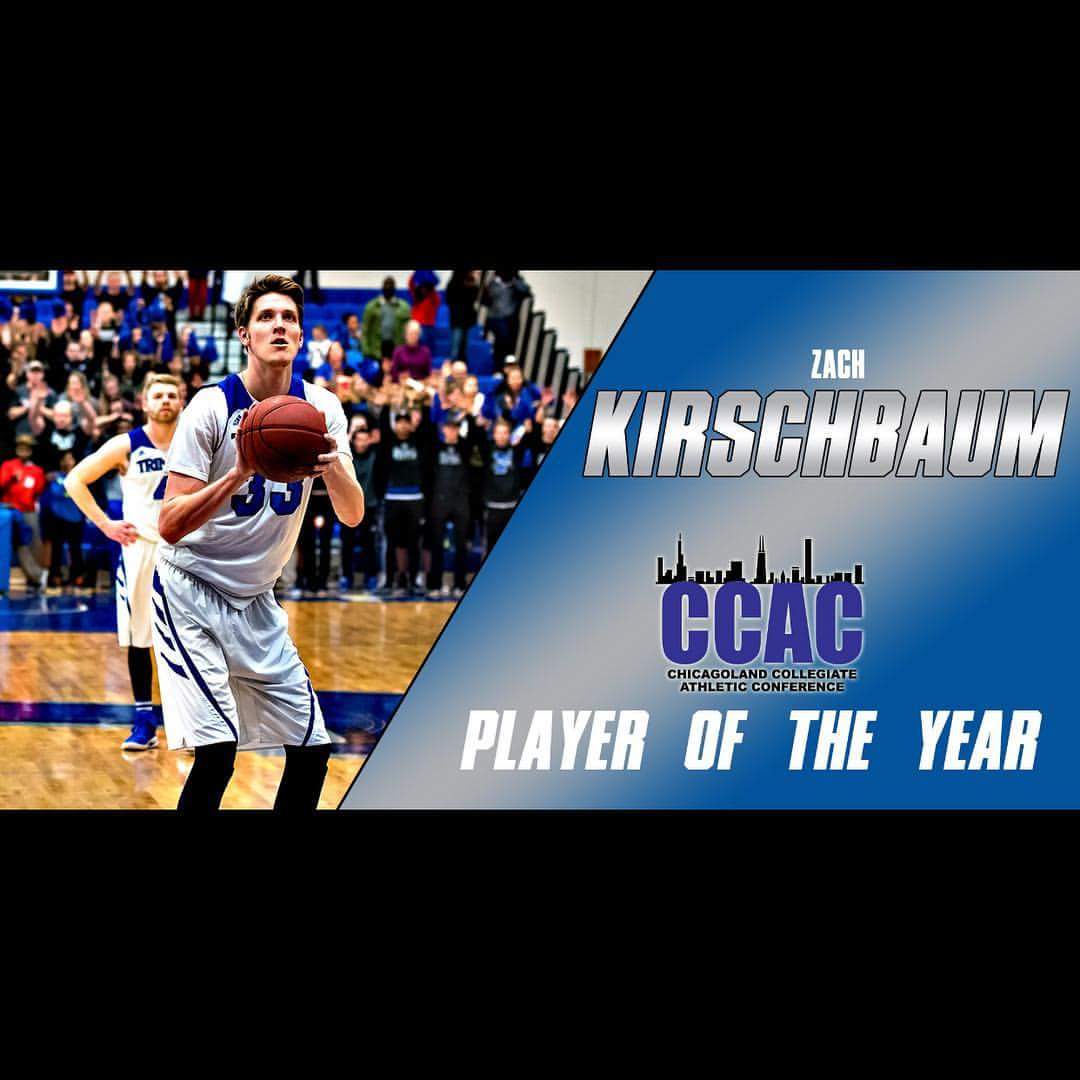 Men's Basketball | 2/28/2017 11:08:00 AM |
All-CCAC Team announced, Kirschbaum named Player of the Year
CHICAGO, Ill. - Following Trinity International's first-ever Chicagoland Collegiate Athletic Conference regular season championship, senior forward Zach Kirschbaum was selected as the CCAC Player of the Year as the All-CCAC Teams were announced following the conference tournament championship game on Monday night.

Along with Kirschbaum, senior wing Grant Corsi was named to the All-CCAC Second Team, his second all-conference award in as many seasons with the Trojans. Trinity head coach Boomer Roberts was also recognized as the CCAC's Coach of the Year, sharing the honor with former TIU and current Robert Morris head coach Al Bruehl.

Along with Player of the Year honors, Kirschbaum was also included on the All-CCAC First Team, becoming the first Trojan to earn First Team honors in back-to-back seasons since 2009-11 (Patrick Atkins & Ignas Verbus). The Las Vegas, Nev. native leads the NAIA with 22 double-doubles on the year, and leads TIU with 17.2 points and 11.1 rebounds per game. Along with Kirschbaum, Corsi has been a key member of the Trojans' 28-win squad, averaging 13.9 points per game.

Kirschbaum is the first Trojan to be named Player of the Year, and Roberts the first Coach of the Year, since Trinity International joined the CCAC in 1997.

Trinity International await the bracket release for the 2017 NAIA Division II Men's Basketball National Championship; the tournament draw will be revealed Wednesday evening at 6:00 p.m.
back